SOC's Center for Environmental Filmmaking is excited to offer students a one-week alternative spring break program on the Chesapeake Bay to introduce them to the challenges and fun of environmental filmmaking. The program will take place March 9-16,
2013. This course will be limited to 12 students (10 minimum).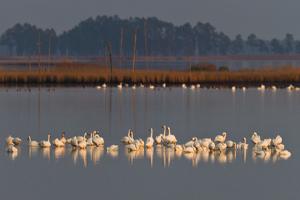 This week-long, non-credit class is for both first-time and experienced filmmakers and photographers who have an interest in the environment, natural history and the outdoors. Led by award-winning filmmaker and AU MFA alum Danny Ledonne, students will learn how to prepare for and organize a shoot, how to shoot the footage necessary to tell a compelling story, and how to edit a polished project with an strong environmental theme, and how to use tapeless HD cameras and supporting sound gear.
http://www.american.edu/soc/cef/classroom-in-the-wild.cfm